You've made the decision to install cameras at your business. Maybe that decision was sparked by an unfortunate act of theft that took place, or maybe you just want to be proactive and avoid such incidents from ever occurring. There are a lot of different factors to consider when you choose your vendor and what type of cameras will be installed.  Price, camera quality and reliability, warranty and support are just a few. 
But have you considered night vision quality? Image quality is of the utmost importance in selecting surveillance cameras.  Most surveillance cameras provide both daytime and night vision.  However, not all cameras are created equal. While the video quality may be crystal clear during the day, this may not be the case at night in low light.  It's going to be difficult to catch a perpetrator if the image quality is poor!
...the truer the colours, the better the chances...
TCS is an authorized partner of Axis Communications, a leader in video surveillance solutions. Axis cameras use Lightfinder technology. Because it strips away noise, Axis Lightfinder makes dark areas in a scene visible and captures great detail in very low light. The result is excellent image quality without the need for external light sources.
Thanks to a combination of extremely sensitive sensors and carefully tuned image processing, cameras with Axis Lightfinder capture full-color images in extremely low light. In fact, cameras with Lightfinder discern colour in low light better than the human eye, which is particularly important when images are used for forensic purposes. Because the truer the colours, the better your chances of identifying a subject.
The pictures below depict the before and after image quality of a home that replaced their outdoor surveillance cameras with Axis cameras with Lightfinder technology. These images were taken at night in low light, yet in the Axis camera image, you can still see colour!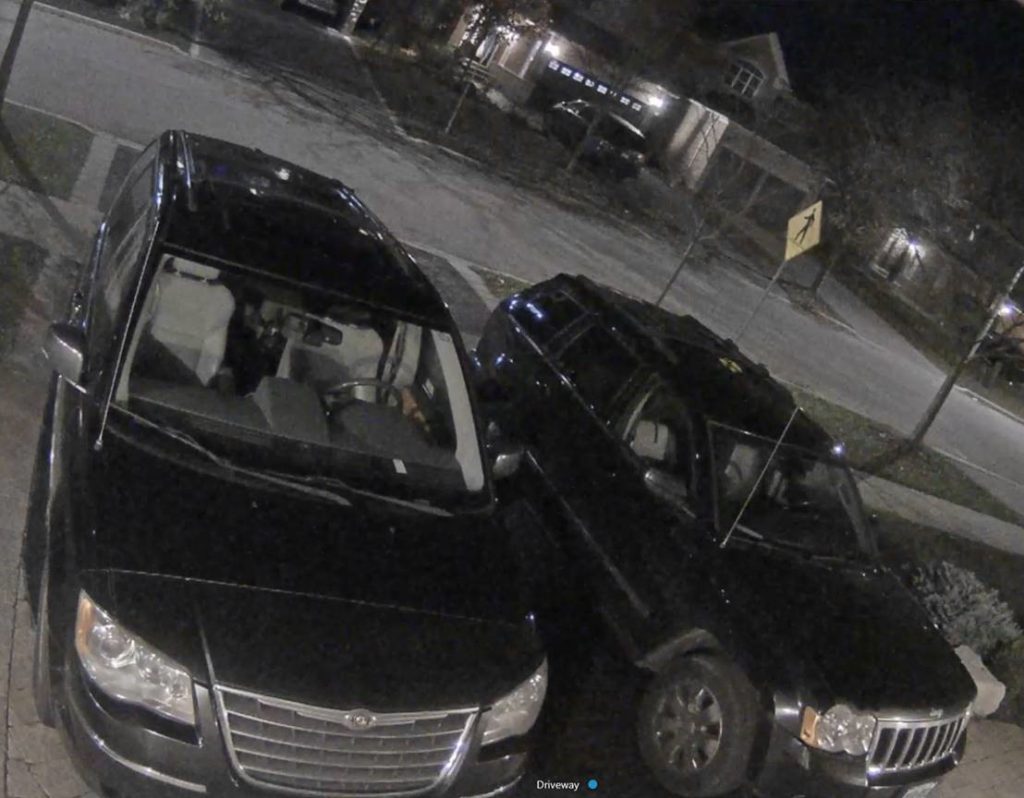 the advanced way to see in the dark
IR overexposure can be a real problem with some security cameras.   The picture below is an example of a night image which is over exposed due to the amount of IR sensors.  Axis cameras use less IR sensors and achieve a dramatically better result.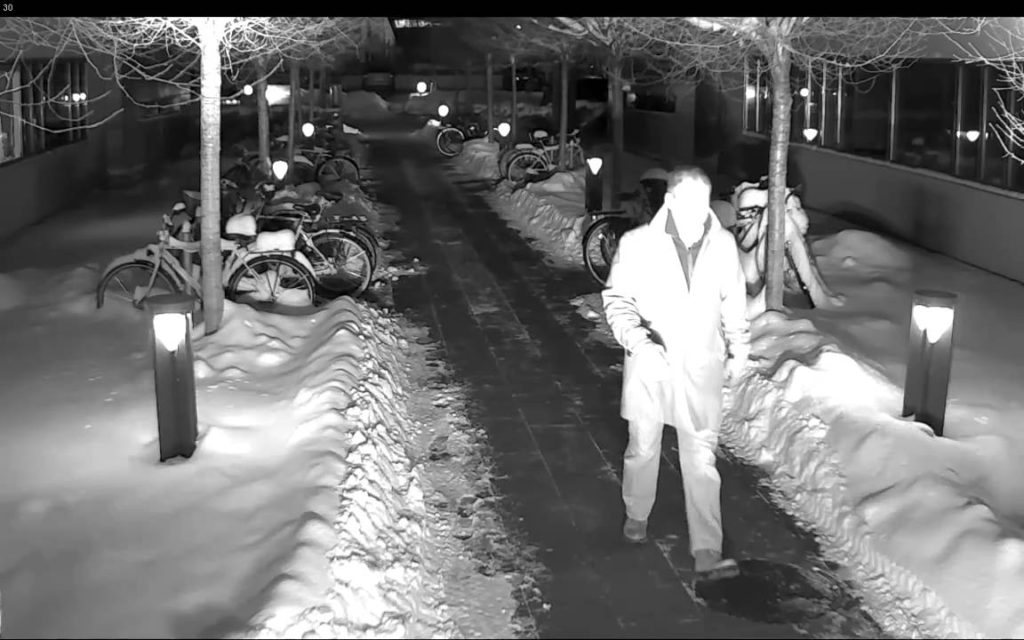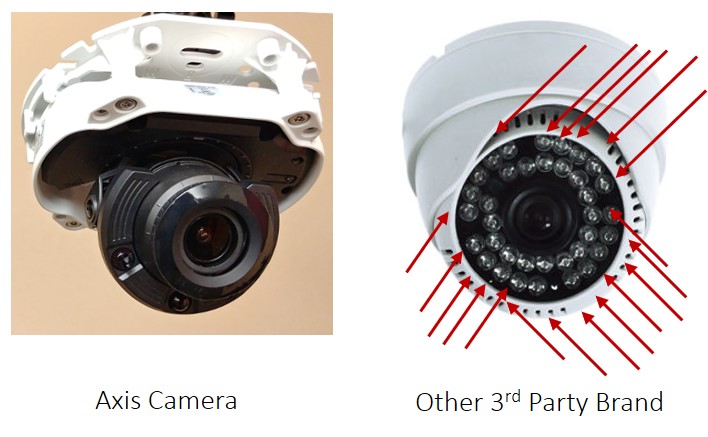 When you're ready to discuss implementing or upgrading your video surveillance solution, give us a call and we'd be happy to discuss the options.