Spectralink's versity 92-series offers a compact mobile solution without compromising style, features, or voice performance.
Spectralink, a leader in enterprise mobility solutions, announces the Versity 92 Series Wi-Fi smartphone. The latest extension of Spectralink's Versity line of enterprise-grade devices, the Versity 92 Series is a compact, rugged, and cost-effective smartphone that delivers voice critical communications that enable frontline workers to increase productivity and improve customer satisfaction in retail, healthcare, hospitality, manufacturing and other industries.
The COVID-19 pandemic has transformed workforces and reinforced the need for capable and reliant mobility solutions, compelling organizations to invest in mobile technologies that extend business-critical workflows to frontline workers while balancing functionality and cost. Versity 92 Series achieves this balance, weighing almost 30% less than competing enterprise devices and featuring a user-friendly, compact, ultra-portable design for mobile communication and workforce collaboration.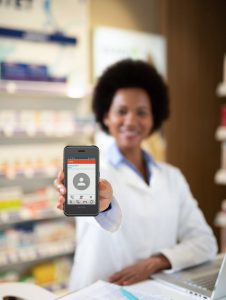 With its enterprise platform, sleek yet rugged design, and affordable price point, the Versity 92 Series smartphone increases frontline worker capabilities across many industries. For example, in healthcare, non-clinical staff have the resources in hand to expedite patient workflows. Retail workers engage customers in more personalized experiences. With improved mobile communications for manufacturing workers, operations teams are able to rapidly respond to production challenges and increase the overall equipment effectiveness (OEE). A Versity wireless phone integrated with Connexall (an enterprise-grade event management system) allows Long Term Care facilities to receive critical alarm directly to their wireless phones.
Connect with our Sales Team to learn more about our custom wireless communication solutions.